The VMGA Partner Ecosystem
The VirtualMGA Platform is greatly enhanced by the integration of the best-in-class specialist companies covering every step of the placement process. From Data Partners, to Payment, Compliance, and others, we have selected the most reputable and robust solutions to integrate into our workflow through API integrations, providing our customers with a one stop solution that sacrifices nothing in quality.
Benefits of our Partner Ecosystem
TO OUR CUSTOMERS
Ease of Use

We've integrated the most reputable and popular solutions, allowing you to use the systems you already use today, all in one place.

Best in Class Solutions

We have selected only the industry-leading partner solutions for integration, providing you the most robust placement process from start to finish.

Better Value

Our customers benefit from our buying power at scale. Through our platform you'll receive better pricing from each partner than you're likely getting now.

Centralized for Compliance

Our Platform greatly simplifies compliance by keeping all transactions and records in one place.

Highly Secure

We utilize Amazon Web Services, offering the industries highest level of security.
TO OUR PARTNERS
Broad Market Access

Partners in our Ecosystem benefit from our excellent access to the U.S. Market, with several of the top wholesalers in our system.

We also offer great access to the Lloyd's Market with several of the top syndicates

Revenue

Our Platform works for you, providing recurring, relatively passive revenue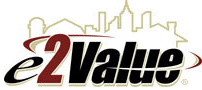 E2 Value
As the leading provider of web-based property valuation solutions, e2Value® can assist you with all of your Insurance-to-Value (ITV) and collateral value monitoring needs. Our online property valuation software is fast, cost-effective, accurate and offers an excellent user experience.
Whether you are looking for valuations for high-value homes, main street homes, condos, co-ops, commercial properties, manufactured homes, log cabins, or farms and ranches, our patented estimator can quickly calculate the cost of replacing a residential, commercial or farm structure, and provide you with a complete valuation report.
Maprisk
The Maprisk platform takes the guesswork out of Distance to Coast Calculation and the Property & Casualty underwriting process. Best-in-class hazard analytics help you identify and accurately price risk during the underwriting process.

HazardHub
The most comprehensive property risk data ever created. Learn an incredible amount about any property in an instant.
Bill it Now
Bill it Now invoices are designed to be simple and clear. The branding on the invoice is determined by the client but typically includes the carrier and/or the MGA. The "contact us" number on the invoice points the client to the retail producer who can utilize our web platform to answer their questions, or they call the Bill It Now Call Center for an immediate response.
ePayPolicy
Created by insurance experts for the insurance industry ePayPolicy provides the simplest solution for insurance agents, brokers, MGAs, and premium finance companies to collect credit card and ACH payments.
AddressCloud
AddressCloud helps businesses locate and risk assess addresses with rooftop level accuracy. We can pre-fill insurance quotation forms using just an address. Our APIs and applications power organisations from startups to FTSE 100 companies